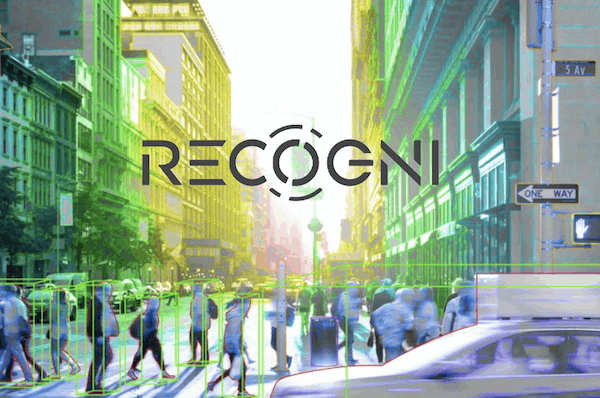 Recogni announces a $48.9 million funding round to develop and deploy its AI-based visual recognition system for autonomous vehicles. The company, an expert in system software, ASIC design, AI / ML algorithms and systems integration, was founded in 2017 and raised $25 million in funding in July 2019, which was then dedicated to team building, product development and customer test demonstrations.
The new investors are WRVI Capital; Mayfield Fund; Continental Automobiles; and Robert Bosch Venture Capital. They are joined by existing investors, which include Toyota AI Ventures and BMW i Ventures.
According to Recogni, autonomous driving will offer safer driving experiences in urban and rural settings, provide more vehicle ownership options, along with greater access to mobility and lower transportation costs. As such, the company intends to position itself as a key player in advancing autonomous driving in the transportation industry.
The proposal of Recogni
Autonomous vehicles must be able to accurately see and understand their surroundings, acquiring usable information from their visual perception systems and processing it to navigate safely in all driving conditions.
The use of high-resolution sensors can provide greater amounts of information to accurately identify obstacles, objects, and pedestrians, but processing huge amounts of visual data requires high processing capabilities and power consumption that is not feasible in autonomous driving systems. Rec's Vision Cognition module (VCM) is designed to capture and process high-resolution camera and sensor data using innovative Artificial Intelligence algorithms in ASIC architecture and design and system software. The VCM is designed to provide perception accuracy in all traffic, weather and lighting conditions.
The VCM can be used to develop self-driving cars, trucks, robotaxis and robotic delivery vehicles.
A crucial investment for several players
"As Silicon Valley-based technology investors, we understand the impact that fundamental breakthroughs in silicon architecture, embedded software, artificial intelligence algorithms and energy efficiency can have on the development of autonomous vehicles," said Sriram Viswanathan, Founding Managing Partner of WRVI Capital. "We were attracted to Recogni's team, its innovations in multiple domains and its potential to massively accelerate the journey to fully autonomous transportation. We are convinced that their innovations have the potential to make them a leader in this market segment."
R K Anand, Ceo of Recogni, comments, "This investment is a strong endorsement of Recogni's vision from industry and venture capital leaders. We are moving forward on our journey to solve the challenge of perception processing and energy efficiency by building the world's highest performing AI inference system with the lowest energy consumption."
"Investing in Recogni perfectly supports our strategy of high-performance computing for autonomous vehicle functions," said Rouven Spinner, Investment Partner at Continental, instead.
Also enthusiastic is Navin Chaddha, CEO of Mayfield. "Recogni's approach to AI at the edge will help develop new generations of safe and energy efficient self-driving vehicles. We look forward to partnering with them to help bring silicon back to Silicon Valley."
"The outstanding performance of Recogni's solution convinced us to invest. Their AI-based vision platform will enable Tier 1s and OEMs to accelerate the transition from safety-only functionality to full autonomy," is the comment of Luis Llovera, managing director of Robert Bosch Venture Capital.
---
You might also be interested in: